In May 2012, Milltronics CNC Machines, maker of many of our production machines, featured Performance Products, Inc. and SchweizerTools.com in their periodical customer newsletter.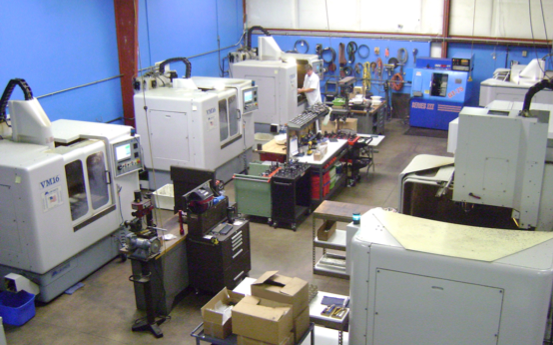 Here's some of what they had to say:
Delivering Performance for Customers

Performance Products owners Phil and Betty Horton exude energy. That energy sets the tone that has led to this machine shop's tremendous success.

Like many successful machine shop owners, Phil's beginning with Oroville, California-based Performance Products was humble. In 1986 he started working out of his garage machining radio control boat parts. The business quickly gained a reputation in the hobby industry, expanding to bicycles and beyond.

Today, as a result of word-of-mouth marketing from his loyal follow- ing of engineers, Performance Products has diversified into medical and cosmetic lasers, power generation, food, helicopters and even parts for "Humvees."

Performance Products is known for its ability to make unusual parts like laser electrical connectors and surgical laser components includ- ing laser cartridges, hand piece tips and brackets with pins.
To read the entire article in a downloadable PDF, click here.